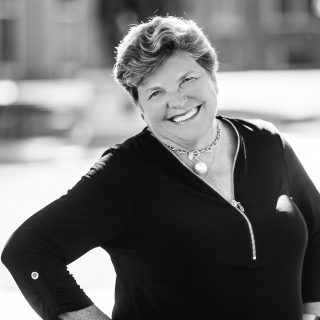 Vice President and CEO
Vickie was born in Charleston, South Carolina. Her father served in the U.S. Navy so she lived in San Diego, Norfolk, Jacksonville and Virginia Beach. It was in Virginia Beach, in 1972, that she met Richard Norman. They dated in high school and married after college.
After she and Richard had their second child, Vickie became a full-time mom. In addition to caring for their children, Vickie also
volunteered extensively for various local non-profits.
After 11 years as a full-time mom, Vickie returned to the workforce in February 2000 becoming the CEO of Robertson Mailing List Company. In the past 16 years, Vickie has expanded RMLC's business base from brokerage and management for clients of The Richard Norman Company to include other direct marketing agencies as well as independent mailers and individual list owners. Keeping in the politically conservative, evangelical Christian, and charitable markets, Vickie proudly works for mailers such as Freedom Alliance, Media Research Center, Convention of States Action, The Tea Party Patriots, U.S. Justice Foundation, First Liberty Institute, Family Research Council, Museum of the Bible as well as dozens of smaller Christian groups, conservative organizations and candidates. RMLC manages over 30 donor lists and has a reputation for strong response rates that are used extensively by hundreds of mailers.
Vickie is involved in the list industry. While serving on the Board for the Direct Marketing Association of Washington, Vickie helped initiate a strong educational program and oversaw the annual List Bazaar for several years. Vickie organizes luncheons for her industry for over 50 attendees on a regular basis. She continues to be involved in the List Bazaar and was on the committee to write the Best Practices of the List Industry.
Vickie and Richard have two adult children. Their son, JD, is the managing partner for Active Engagement, an Internet fund-raising company. He is married to Rebecca, his high school sweetheart. They have three beautiful girls. Their daughter, Beth Anne lives in Arlington, Virginia. She is pursuing her second Master's Degree in Christian Family Counseling from Liberty University. She is working with families with special needs children. Beth Anne also manages The Cabins at Crabtree Falls, their cabin rental community in the Blue Ridge Mountains.
Vickie continues to donate her time and energy by helping with the annual Christmas Tea and Auction for Jill's House and chairs The Youth for Tomorrow Country Fair Live Auction. In her free time Vickie enjoys traveling, golf, cooking, and sitting on the front porch enjoying the rolling hills of Loudoun County. But most of all, she enjoys spending time with her grandchildren.
Favorite quote: "We only regret the chances we didn't take." ~Winnie the Pooh

Contact her at [email protected]