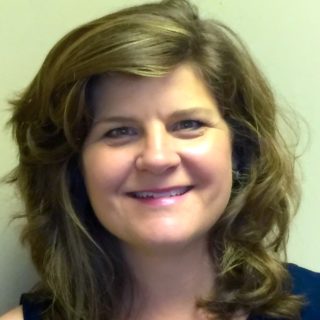 List Broker and Manager
Karen was raised on the Southern California coast, where she learned to sail and to love the sea. After graduating from Arizona State University, Karen worked in Human Resources as a trainer for a large retailer, leading sales and management training classes. In 1992, she married her husband Brian, an aerospace engineer. A few of years later they moved to Virginia with Brian's company.
Soon after moving to Virginia, Karen became a full-time mom. She and her three young sons spent many hours exploring all that Virginia had to offer. In addition to caring for her boys, Karen coordinated a large Mother's Of Preschoolers group in Ashburn, VA, as well as starting her own home-based Creative Memories business, which she ran successfully for over ten years. Once her boys entered school, she volunteered as the president of the PTA and was instrumental in the founding of the Loudoun County High School Crew Team. She spent a couple of years homeschooling two of her boys; an endeavor that was greatly rewarding.
Because of her organizational and interpersonal skills she was asked to work for a private Christian school where her boys' attended. She worked there for five years as the Office Manager.
In April 2014, Karen began working with RMLC where she began her brokerage career as an Assistant List Broker, but quickly took on the responsibilities of a full List Broker. Working with mailers and their creative agencies, Karen uses her extensive knowledge of conservative Christian donor lists and the merge purge data process to grow strong prospect programs. Karen uses her negotiation and inter-personal and skills to negotiate the best net name/pricing for her clients.
Karen resides in Leesburg, Virginia. She enjoys painting, hiking, exercising, and spending time with family. Karen is a sucker for a national park and the family has traveled to quite a few. If there is a waterfall hike to be found, she will drive her family crazy trying to find it. While she loves the beauty of the Virginia countryside, Karen visits family in California as often as possible.
Favorite verse: "For I know the plans I have for you," declares the Lord, "plans to prosper you and not to harm you, plans to give you hope and a future." ~Jeremiah 29:11
Contact Karen at [email protected] or 703-431-1844