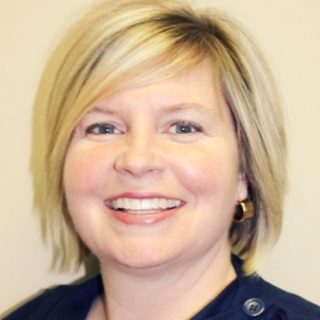 Marketing Director
Molly L. Rinaldi joined RMLC as the Director of Marketing in July 2004, and is responsible for promoting and cross-selling RMLC managed lists in the political and non-profit space. Often you can hear her shouting a "Whoo-Hoo" and clapping after receiving a new test on a list. Seeing results from hard work is very rewarding to her!
Molly was born in Illinois and spent the first half of her life in the Midwest, with the exception of calling Krum, Texas home for four years (her parents showed goats and then raised cattle on a ranch – it was a fun time!). After returning to Lake Forest, Illinois, she and her brothers and sister would go fishing on Lake Michigan on the Molly Bee, go pheasant hunting in southern Wisconsin, and then stumbled upon go-kart racing when she was in the 6th grade. The weekends were spent traveling to southwestern Michigan to a track her family would eventually own, and start another family adventure of kart racing. The racing became much more involved, and weekend club races developed into traveling and racing on the national level. After a few years, her parents decided to move from Illinois to Southwestern Michigan, to be closer to the track. The weekend family racing hobby turned into a family business with the expansion into corporate parties, racing schools, club races, a racing team, and marketing and selling Italian kart racing equipment. It truly was a family business, with all six family members being a crucial part of the MRP/Speed team.
After graduating from Bowling Green State University in 1997 with a degree in Sociology, Molly went back to work in the fall and winter for MRP/Speed. After a push from her father, Molly moved to Arlington, Virginia at the end of January, 1998, and within 30 days found a place to live, made some friends, and had landed a job in Washington, DC.
Molly began her direct mail career at Eagle Publishing, Inc. as a list assistant, and became their marketing manager after two years. She remained at Eagle Publishing until July 2004, after meeting her now husband Joe.
In addition to establishing and maintaining business relationships with her customers, Molly designs and develops marketing materials for RMLC, including direct mail and online promotionals. Molly's positive attitude and dedicated work ethic have proven to be a great addition to the RMLC team.
Molly, her husband Joe, and 9-year old daughter Julia live in Lovettsville, Virginia. Her husband is an avid bass fisherman, who competes in tournaments. He is also a passionate deer hunter, and his weekend winter projects include making venison snack sticks and summer sausage, with Molly's help of course! The Rinaldi's enjoy spending time together playing softball, fishing, grilling, reading, and enjoying the outdoors.
Favorite quote: "Success is ladder you cannot climb with your hands in your pockets." ~ American proverb
Contact her at [email protected] or 703-554-9776